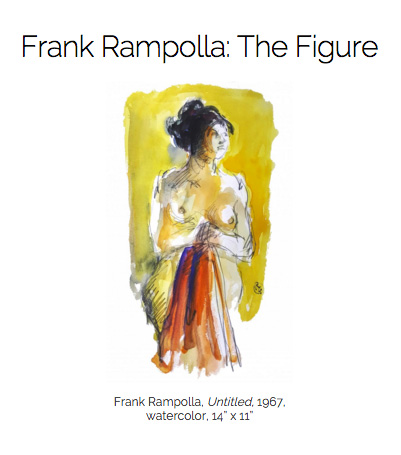 Frank Rampolla's work returns to Museum of Art Deland, April 2016.
This exhibit is inspired from the book "Frank Rampolla Drawings From The Personal Sketchbooks". It will feature near 30 paintings, drawings, and sketches that display the figure.
Opening reception is April 8, 2016, 5 to 7 p.m. at 600 N. Woodland Blvd. Deland, FL ($10).
This exhibit is on view until July 2016.